Amy Symonds, Recreation Therapist #CareerGoals
---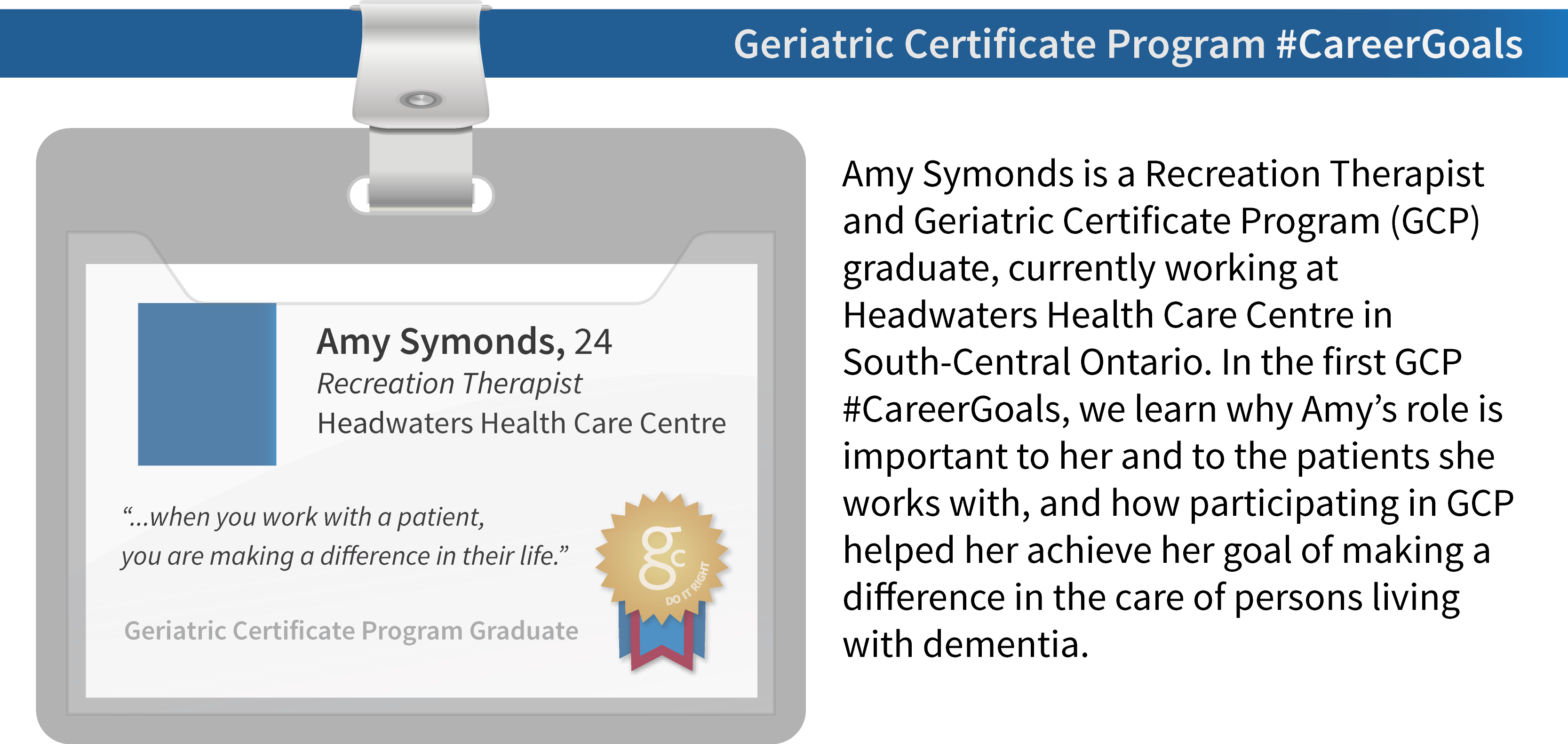 Amy received her Recreation Therapy Diploma from Canadore College in North Bay,  Ontario, and has four years of professional experience in a hospital setting. She graduated from the Geriatric Certificate Program in the Regulated stream in January 2016. In her current role, it is the patients that make her job special. Family members quite often thank her for spending time with and getting to know their family members, who may be in hospital for an extended period of time. They know their family members are safe and happy in a place that can be unknown and unfamiliar.
On what makes her job special:
"Knowing that when you work with a patient, you are making a difference in their life. Seeing their smiling faces, not necessarily knowing who you might be, but knowing they can trust you and find a friend in you." 
For Amy and the patients she works with, every day is a new day. Amy works closely with individuals living with dementia and, after completing GCP, is working hard to have it mandatory that all staff working on her floor be trained in GPA and/or other dementia-friendly courses.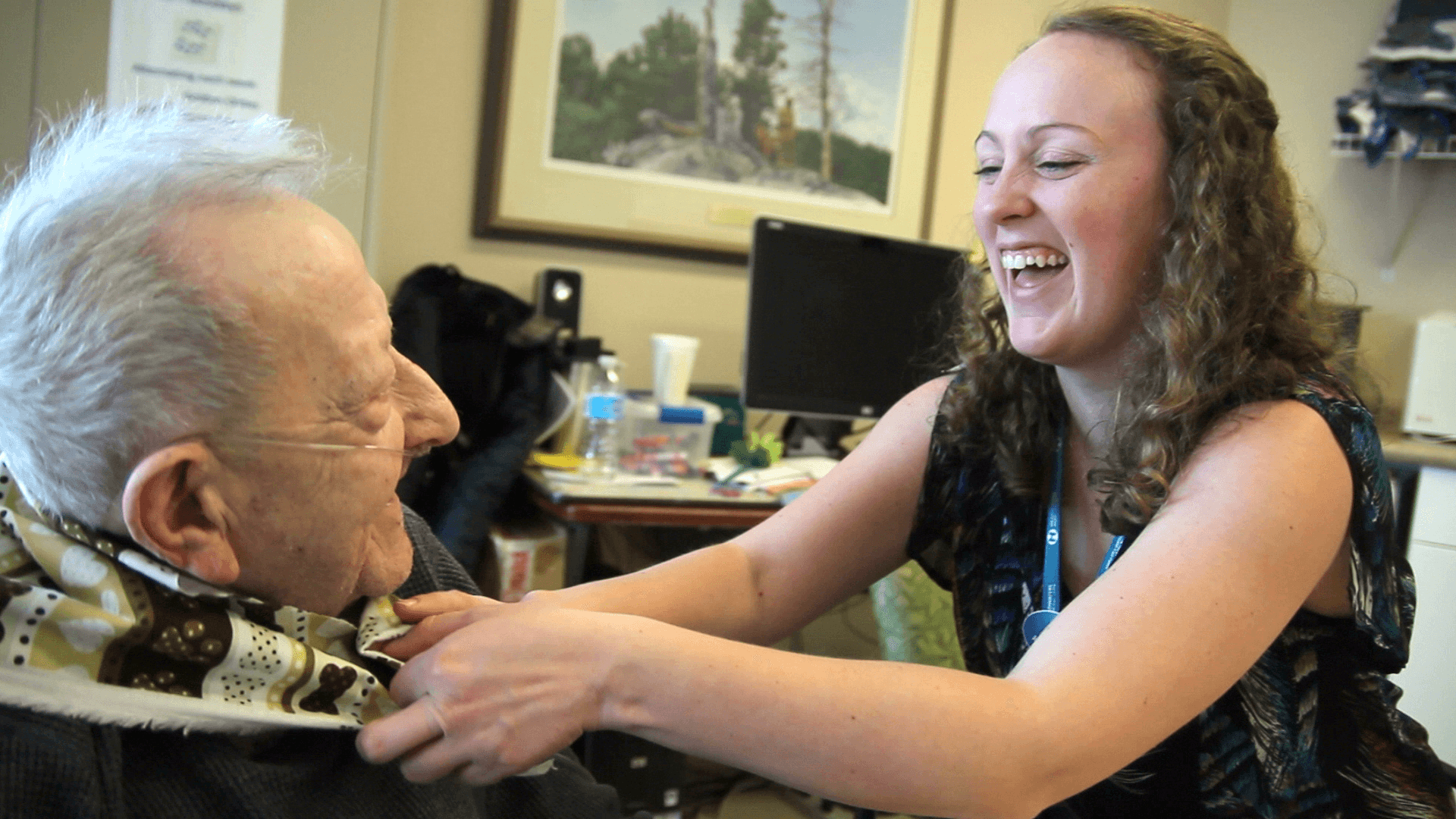 On what makes her job challenging: 
"Working with other staff members who are not educated in dementia care. I encourage other staff members to participate in the program, as well as share with them what I have learned"
After participating in the Geriatric Certificate Program, Amy finds herself using the skills and strategies she learned every day. On each floor of Headwaters Health Care Centre, she introduced dementia-friendly kits that have been used quite extensively. Looking forward, Amy's #CareerGoals are to work in an environment where the entire staff is trained in dementia care.
On her #CareerGoals:
"Whether this is in long term care, retirement, or hospital setting, I want to make a difference in the care for persons living with dementia."